Every year, we train mechatronics engineers.
Today's apprentices are tomorrow's employees. They are the future of Geyssel. We want to win over young people with potential and accompany them through their apprenticeship. And an excellent training is one of our trademarks. We convey excellent basic knowledge and profound expertise. Additionally, we provide committed prospective employees with numerous possibilities to gather hands-on experience and to prove themselves.
After the apprenticeship, a wide range of interesting and exciting career opportunities await our apprentices. That means that not only our customers benefit from the extraordinary performance of our company, but our future employees as well.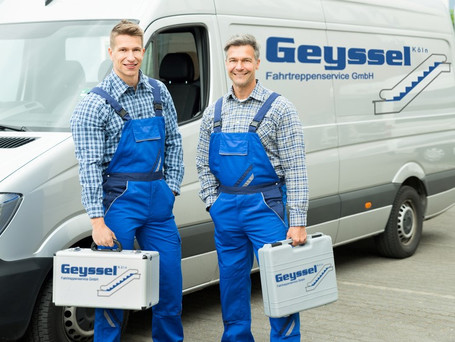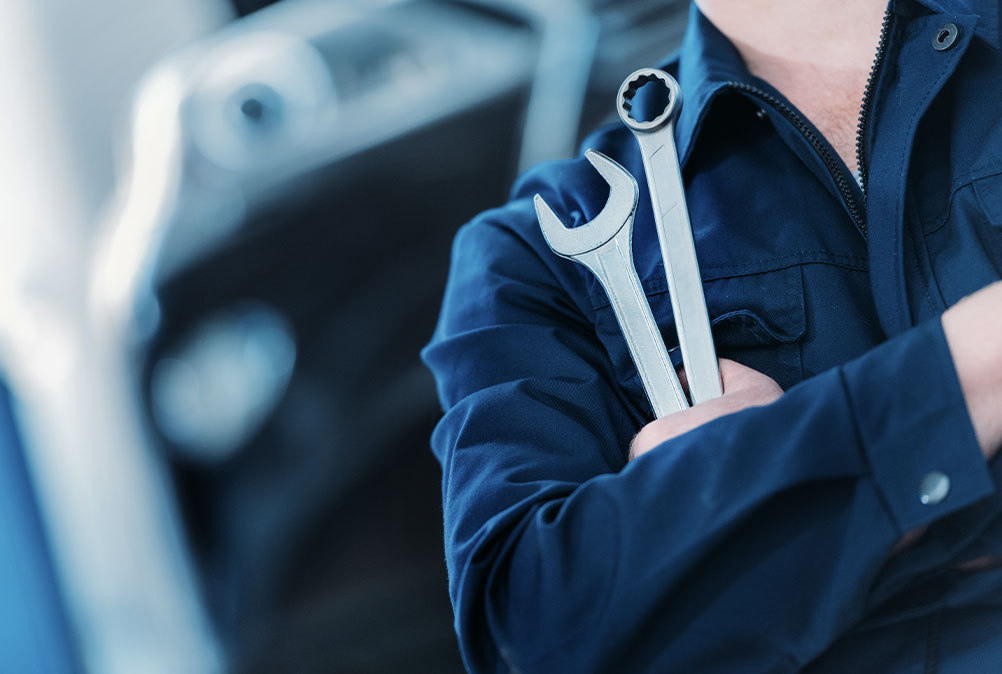 Your apprenticeship at Geyssel
During your apprenticeship, you will be looked after and trained extensively. After your apprenticeship, you can develop into a real specialist in our technical branch and even start your career path in a specialist department. Of course, we are keen to keep our apprentices later on.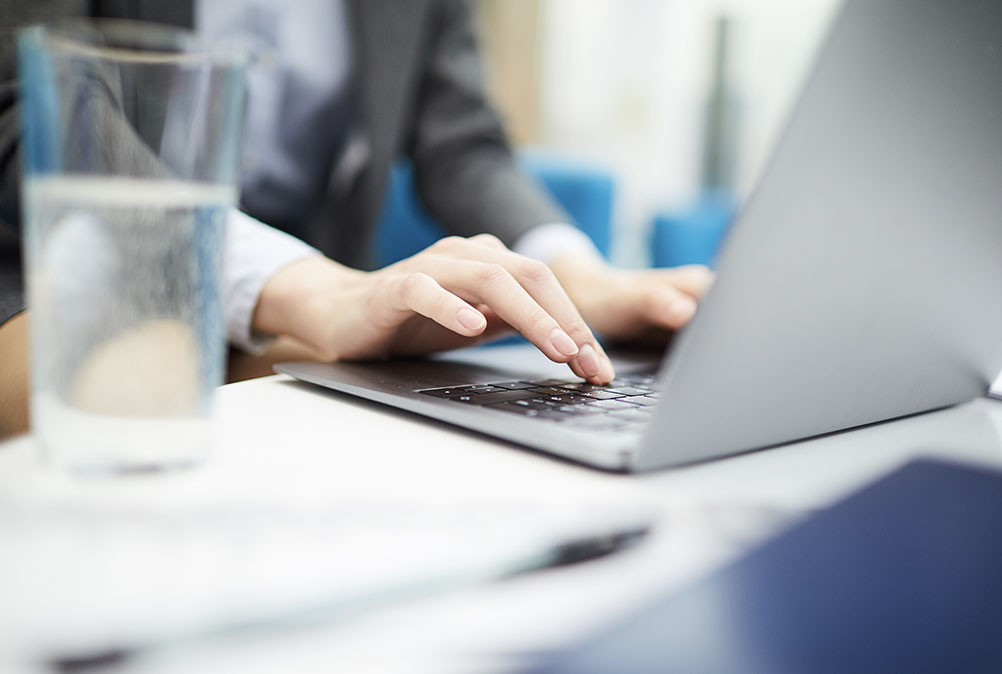 Your perspective at Geyssel
Upon your apprenticeship and your career start at Geyssel, we guarantee a continuous development due to our comprising qualification offers. If you enjoy motivating people and leading your own team, then you can pursue a managing career – in the technical or commercial sector.
What is a mechatronics engineer?
The job title comprises the two most important areas of expertise: mechanics and electronics. Mechatronics engineers are responsible for combining assembly units and components to form complex mechatronic systems. You set up electronic, pneumatic or hydraulic control systems, you programme them yourself and you safeguard their flawless operation.
What can you expect during your apprenticeship as mechatronics engineer?
After the two-year basic training in one of our partners' training workshops, you will work in the assembly department at Geyssel. Here, you will gain expert knowledge that is necessary for the assembly and initial operation of modern lift systems. For example, you will gain insights into the complex control systems of our products and absolve several practical levels during your practical training.
The goal during your 3.5 years of training is to convey all skills required for the job of a mechatronics technician and to prepare you in the best possible way for your further career. After you successfully absolved your final exam, we would be happy to keep accompanying you as part of our assembly team.
We are looking for trainees
You are still going to school or the university and are looking for a part-time job? Or maybe you would like to absolve a trial working day on the occasion of the Girls' Day or Boys' Day? Great! Come to Geyssel!
During your traineeship, we will convey practical experiences and provide you with vocational guidance within our industry. In a practical environment, you can learn and check if what we do at Geyssel corresponds with your career aspiration. Only in this way will you truly learn about the reality of professional-operational activities and the conditions of the vocational training.
If you are interested, we look forward to hearing from you. Geyssel is an exciting employer that is looking for people just like you.
What we offer:
The chance to "test drive" a job.

Preparation for work life

Great colleagues that will support you in your orientation

Fun and passion for the job