Our Mission:
comprising safety on all levels
Safety is crucial for everyone: for the technology and service provider, the building owner and for the users of lifts, escalators and moving walkways. In short: The safety of our passengers, customers and/or employees is our key concern. At Geyssel, we pursue holistic approaches to guarantee that our activities, including the activities of our sub-suppliers, are performed in a structured and consistent manner.
Our motto: Better safe than sorry!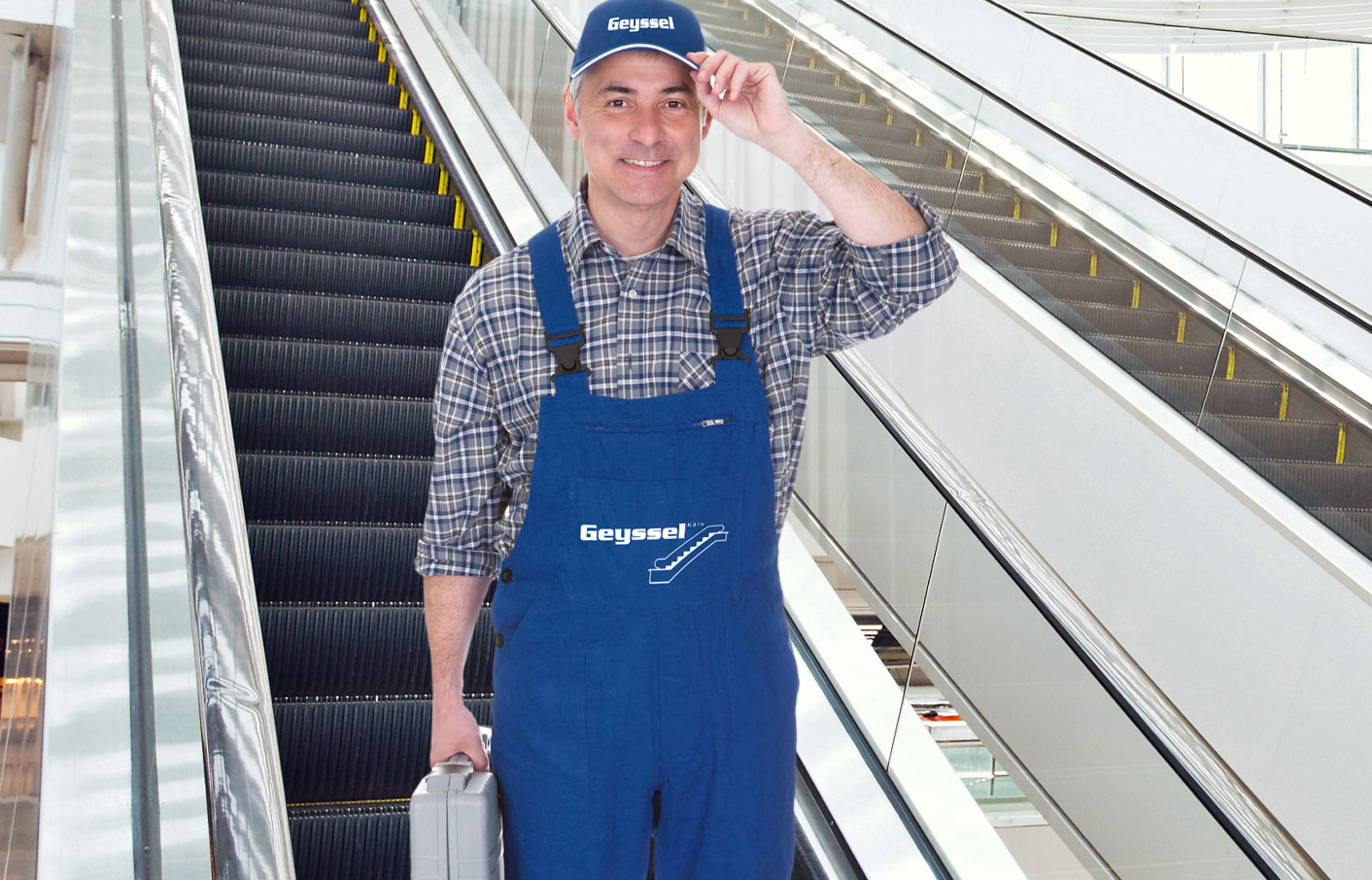 The safety of our products
The innovative technology of our products and our high quality standards are the basis for maximum safety. The Geyssel products are conform with the current safety regulations.
And with our maintenance service we place great emphasis on risk prevention. Here at Geyssel, we bank on prevention. Regular inspections help detect defective or decaying materials before the installation has to be shut down. Our extraordinarily well-trained service technicians are experts in their field and perform at 100% every day.
Occupational safety – here, too, safety has the highest priority
We don't compromise when it comes to occupational safety. After all, work accidents and injuries can be avoided. It is up to everyone involved. As we see it, occupational safety is a team challenge.

The Geyssel safety culture
The safety of employees and the people that use our products and services is our highest priority.